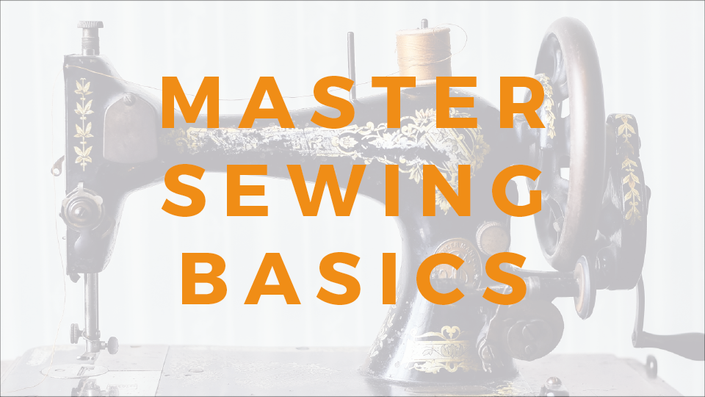 Master Sewing Basics
Learn the basics of sewing and use that time saved on those future sewing projects!
Wouldn't it be amazing if you didn't have to struggle to learn how to sew, alone?
Guess what? You don't!
Wouldn't it be rather cool if you could save time learning the sewing basics in one place?
Well, now you can!
Does this sound about right?
You have a sewing machine, but it's been stashed in your closet for years because you've never had the time to learn to sew..
You've tried following the directions that came with your sewing machine manual, but you still don't know what you should be doing with your machine...
You've struggled to know when to use which hand sewing stitch, or even what needle and thread should be used...
You keep buying fabric for new projects but then you just can't seem to get started on them...
The seams you have sewn have been a bit skewy and the tension is just OFF not matter how you turn the dial...
You're TIRED and FRUSTRATED that it is taking SO MUCH TIME to learn these basics when all you want to do is sew clothes for yourself and your family.
Well sewing friend... I GET it!
The thing is, nothing will change if you don't change it.
DECIDING to learn to sew was such a great start, and TRYING to learn using all the different sources on the internet is admirable..
Yet, if you're still struggling after all this effort and you REALLY want to learn the sewing basics, so you can start sewing your own clothes, YOU NEED A PLAN.
Close your eyes and imagine that you could...
...sit down at your machine with confidence knowing exactly to how to work it
...mark, pin and cut your fabrics confidently, halving the time it takes to make something
...sew straight seams, curved seams and even tricky flat-felled seams!
...sew in a basic zipper or a machine button hole with barely a blink of your eye
DOESN'T THAT SOUND AMAZING?
Well m'friend... this is ALL POSSIBLE - just by mastering the basics!
Let me introduce you to: Master Sewing Basics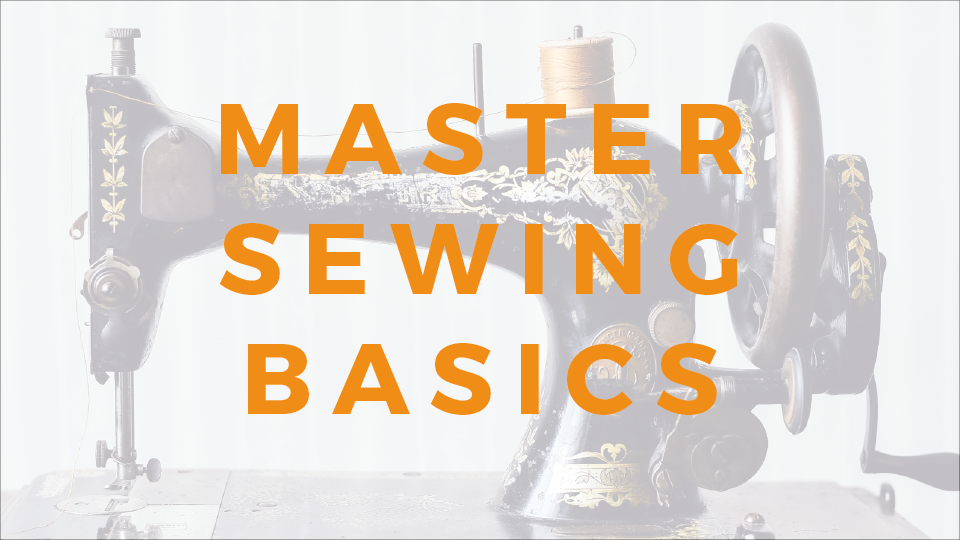 Master Sewing Basics is my introduction to sewing course teaching you all that I know about getting started with the sewing basics. This means YOU can get crackin' on creating those basic sewing projects and in less time too.
These are the same techniques that I use, to sew my own clothes!!!
AND, I use a domestic sewing machine, not a professional industrial one, so YOU can get the same quality too with a bit of practice!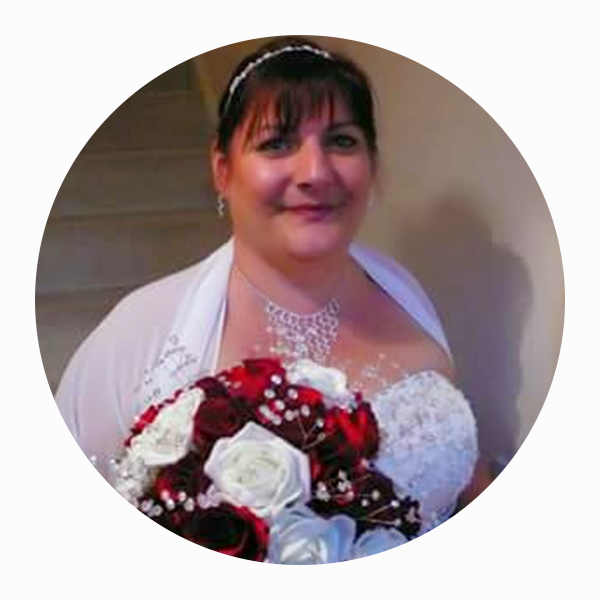 My husband was not very good with even the basics of sewing but when his wedding suit needed taking up and taking in, Eve did a fantastic job of talking him through exactly how to do it, and in such an easy to understand way, that even he who is a complete beginner could understand and manage to do it.
Nicola Main - Bride
Class Curriculum
Introduction to Master Sewing Basics
Available in days
days after you enroll
Sewing Seams And Their Uses
Available in days
days after you enroll
Your Teacher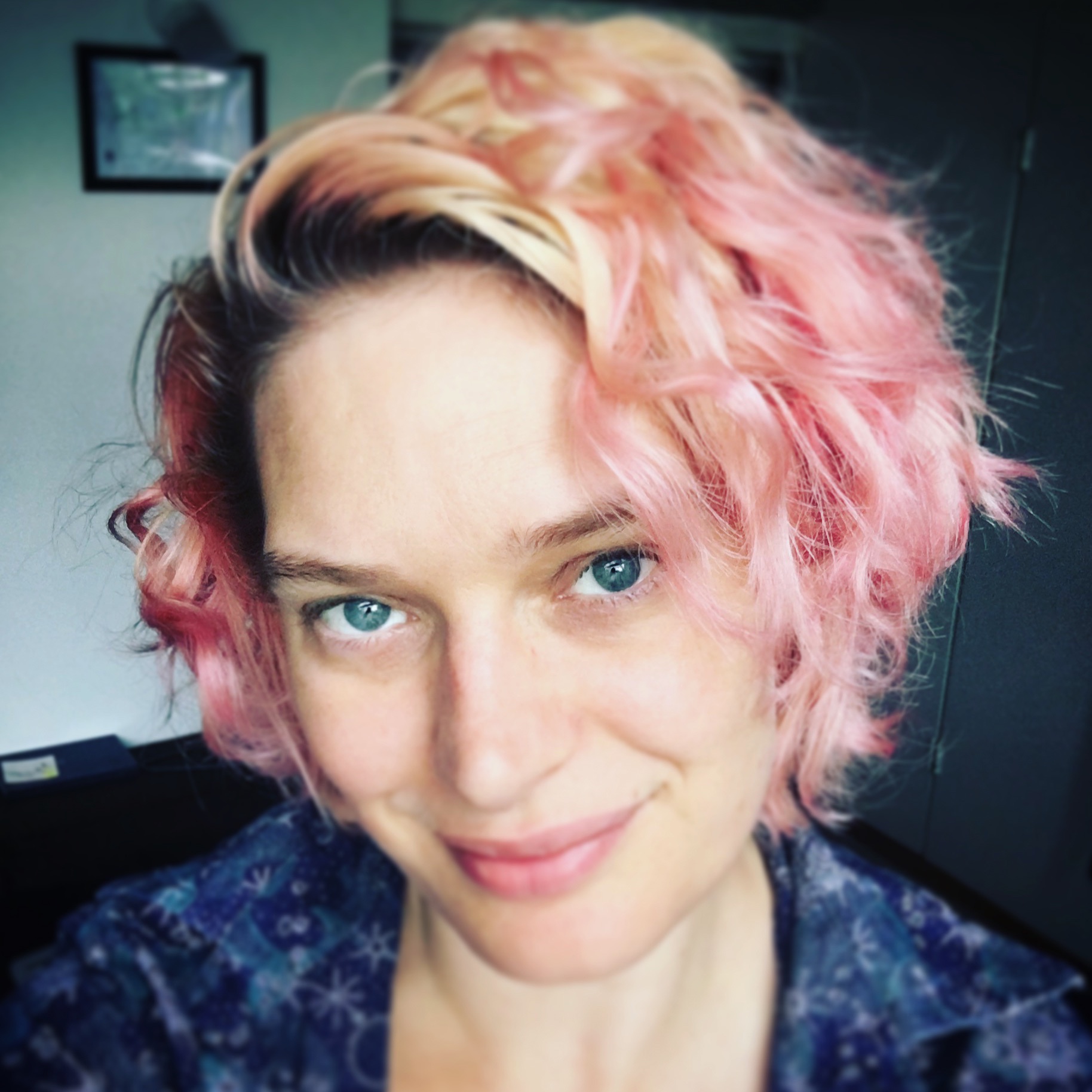 Hiya! I'm Eve Tokens. I have a blog all about creating your own fashionable clothes using sewing, pattern making and fashion design skills. I use it to inspire and excite sewists who want that little something extra from their sewing creations.
I am also a fashion designer and creative pattern cutter with my own sustainable fashion brand here in London. As well as owning my own brand, I have also spent time at some of the best schools for fashion - Central Saint Martins in London and The New School in NYC - and the best fashion design studios too; Peter Pilotto, Hardy Amies and Roland Mouret being just three.
I've been sewing since I was young; my Ma and Gran taught me their tricks. Since 2003, my life has been all about becoming a fashion professional. Fashion studies and freelancing, as well as working on my own fashion collections.
I don't want to just give you patterns and send you on your way. I want to teach you fashion skills with style so that you can feel confident at making anything and looking amazing.
Frequently Asked Questions
Who is this course for?
This course is for anyone completely new to sewing. • If you have no idea how to sew by machine or by hand, this course is for you. • If you are looking to make simple sewn items for you and your home, this course is for you. • If you'd like to create your own basic sewn products for an Etsy shop to supplement your income, this course is also for you. • If you are serious about learning the basics of sewing, this course is for you!
Who is this course NOT for?
This course will not be good for you if you have any solid experience sewing; I cover a lot of information to build up skills to a professional level, so that sewing beginners can get started the right way. These will most likely be skills you already have.
When does the course start and finish?
Master Sewing Basics is due to be available immediately with frequent additions to the course planned., and it finishes when you know all you need to know! :)
How long do I have to finish the course?
You have lifetime access to the course, so can complete it at your own pace.
How long do I have access to the course?
You have lifetime access to the course! After enrolling, and when the course modules are released, you will have unlimited access to this course for as long as you like - across any and all devices you own.
What happens if I am unhappy with the course?
I really hope you won't be. BUT, these things do happen, so I offer a 30 day money back guarantee. To qualify, you will have to show me that you have tried the course, and explain why the skills I teach haven't worked for you.
Disclaimer
By purchasing Master Sewing Basics you are entering into a contract with me Eve Tokens. If you follow the course and put in the time and effort to properly practise the skills that I teach, you would ordinarily have the basics mastered by the time you finish the course.