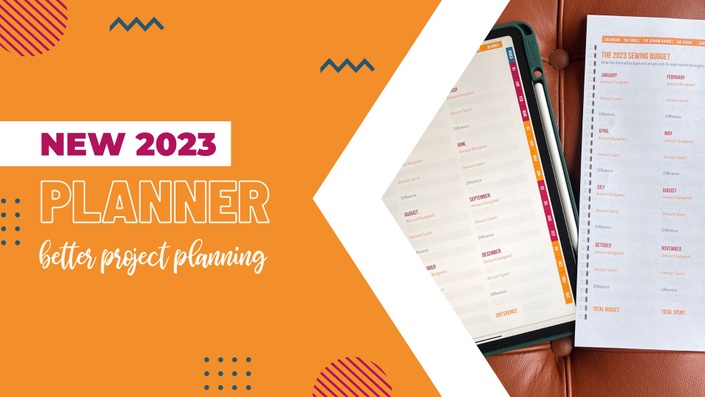 The 2023 Project Planner
Fo better planning of your craft projects throughout the year!
This is the new and updated 2023 planner for use on devices such as handheld phones, tablets and computers but it can also be printed at home with no issues as well, making it perfect for adding to a desk binder.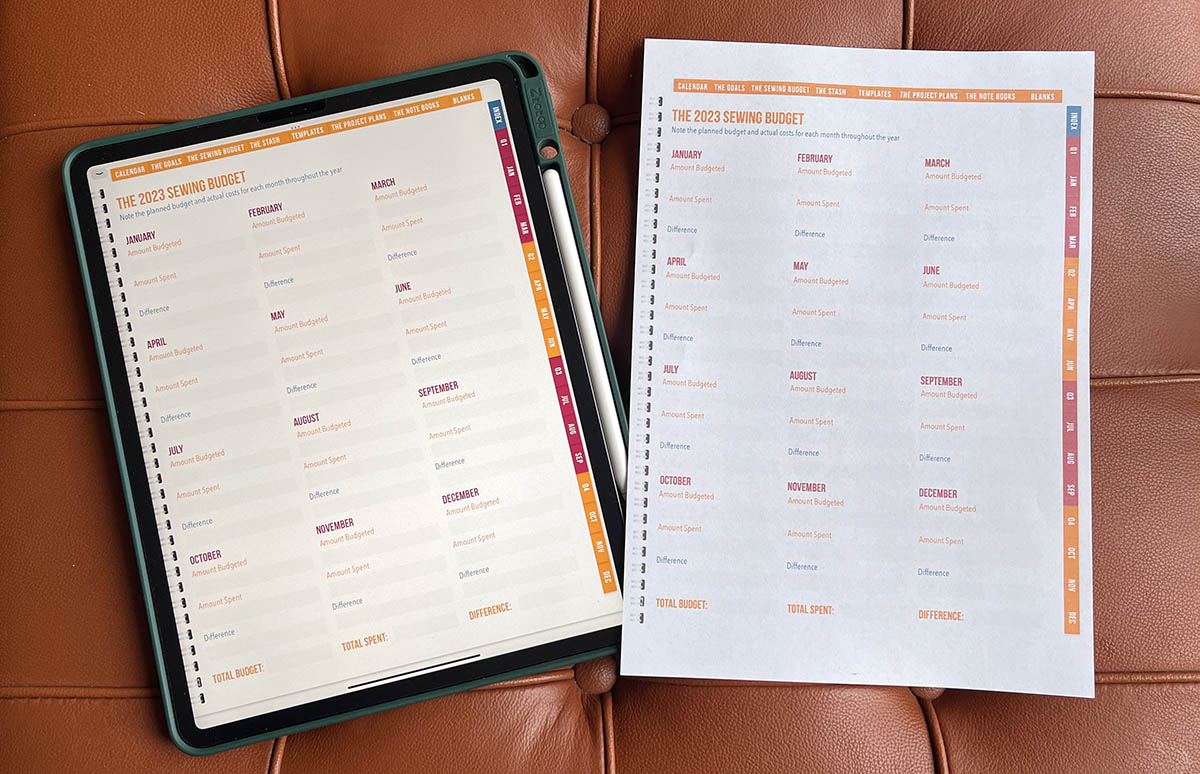 The planner is hot-linked and will work best with note taking apps like GoodNotes and Notability, but it can also be used with PDF readers on computers.
I have kept the planner as minimal as possible, with the focus more on planning out your projects. There are pages to track how much you are spending on projects throughout the year, the projects you're working on and much more.
I have written an extensive overview of the planner over on the blog so I won't go into detail here in case you came from there! 😉
You can also review my flick through video if you haven't yet seen inside it, but I can happily say that this is the best planner I have ever created and I cannot wait for you to use it throughout your 2023!
Is It A Sewing Planner?
Yes, and no! It was originally designed to be a sewing planner many years back, but as time has progressed more people were finding it and telling me how it was perfect for other creative hobbies. And so while it is perfect for those who sew their own clothes, it works really well with other creative hobbies as well. Which is why I use it myself!
Your Teacher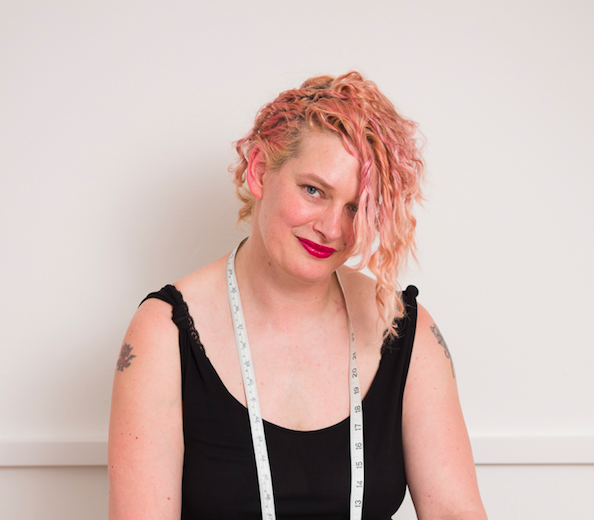 I'm Eve Tokens, a trained fashion designer and creative pattern cutter. I'm also an online fashion educator over at The Creative Curator!
I have shown fashion collections at London's Graduate Fashion Week, Brighton Fashion Week and Wimbledon Art Studios - the latter I organised during the three years my studio was based there.
I have also spent time at some of the best schools for fashion - Central Saint Martins in London, The New School in NYC - and the best fashion design studios too; Peter Pilotto, Hardy Amies and Roland Mouret being just three of note!

I've been sewing and designing my own clothes since I was young - my Ma and Gran taught me their tricks - and I'm now fortunate to be teaching others how to design and make fashion too, whether for themselves or as independent designers.
Frequently Asked Questions
When do I get access to the digital planner?
You get immediate access after purchase. The planner is dated December 26th 2022 through to December 31st 2023, so you can get started on planning out the next year of projects right away.
How long do I have access to the planner?
You will have access to the 2023 planner until the end of 2023, at which point it will be deleted. Make sure to log in before then - I always offer a sneaky discount for the next year's version to anyone who previously bought a planner from me!
Can I get a refund?
Due to the digital nature of this item, where you can download it immediately, purchases are not refundable to prevent people from abusing the system. Sadly, it does happen.